Home
>> Interviews - International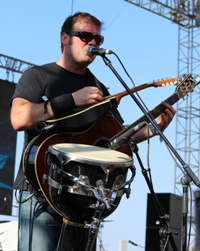 "I discovered playing two instruments at a time when a friend challenged me": Rodney Branigan
Many music artists have that extra talent that makes them so special. Multi instrumentalist Rodney Branigan is one of them. The Texan born Rodney's talents as a musician are unbelievable, as the many instruments he expertly plays side by side.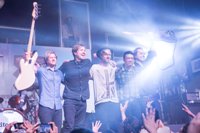 "We are like family, we meet, we fight but it's like brotherly fights" - Swtichfoot
Mumbai witnessed a scintillating evening experiencing the magic of American alternative rock band Switchfoot when the band visited India sometime back. The band's maiden tour in India proved to be a grand success as they performed in front of a fan-filled audience at Hard Rock Café. Switchfoot's Mumbai fans were in for a treat with the band performing the best hits of their eighteen successful years.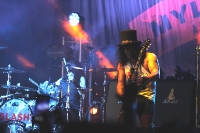 I have a hard time thinking I influence someone: Slash
Legendary rock guitarist Slash performed in Mumbai recently, he not only took a dig into the non-Westernized Indian food and soaked in visiting temples of Mumbai, he also checked out what his fans were looking for.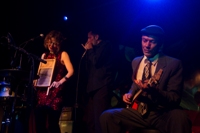 "We're looking at a conversation with the audience": Jennifer Milligan
Simply The Blues, Mumbai's unique roots blues festival now in its 4th edition, pioneered by Blues lover Anil Mehta of StarKonnect Event & Promotion, recently brought down multi-award winning French blues band Lil Red & The Roosters for a multi-city blues festival that took the band to Goa (Sept 24), Mumbai (Sept 25) , Bangalore (Sept 26) and Delhi (Sept 27). The Mumbai gig was held on September 25th at the blueFrog, Lower Parel.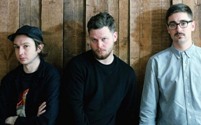 "We're just concerned with making music that interests us" – Alt J.
After their spell binding performance on their first visit to India in February 2015, Alt- J took music enthusiasts by a storm once again at the live set of the Emerge festival recently. After one of their gigs was cancelled the last time in Delhi due to the unpredictable heavy showers, LIVE Viacom 18 brought back Alternate rock sensation Alt J, back to India one more time. The band performed live in Gurgaon on 21st of May 2015 and then to Mumbai on the 22nd of May 2015.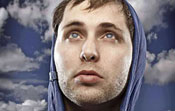 "Pretty Lights represents an awareness and openness to the beauty in everything around us." Derek Vincent Smith
Pepsi MTV Indies, the natural habitat of the indie soul, celebrated its first birthday on the 1st April 2015. Commemorating the event, it was a bonanza of surprises for music lovers. One of the many was Pretty Lights.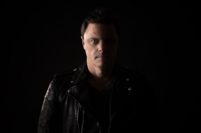 "I will dedicate a track to Bombay" Markus Schulz
Originally from Germany and based now out of Miami, Markus Schulz holds the 2012-2013 title of "America's Best DJ" as voted by the readers of DJ Times magazine. Over the last 10 years, he's crafted the individual musical identities of progressive, trance and house into his own unique sound. His "Global DJ Broadcast" radio show is heard by millions each week and is aired on SiriusXM in the U.S., DI.fm and 50 other radio stations around the world. Schulz is label chief of his own Coldharbour Recordings (under the Armada Music umbrella) and has helped launch the careers of aspiring talent from around the world. Schulz has four full-length studio albums under his belt – including Do You Dream? and Scream – and those works have brought forth the dance-floor crowd-rockers, "The New World," "Nothing without Me" featuring Ana Diaz, "Love Rain Down" featuring Seri, "Perception" and "Do You Dream?"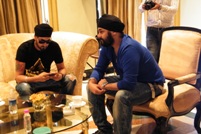 "Everybody comes to us as we are hit makers" – Manjeet Singh of RDB.
RDB (an acronym for Rhythm, Dhol, Bass) is a band formed by three British Indian brothers in 2001, whose style blends western genres with traditional Punjabi beats and vocals. The Punjabi DJ production group comprised of Kuly (Kuldeep), Manj (Manjeet) and Surj (Surjeet). In April 2011, Kuldeep was diagnosed with a brain tumor and underwent radiotherapy and chemotherapy, and passed away on 22nd May 2012 in Houston Texas. Nindy Kaur is the latest addition to the group and is the wife of Manjeet.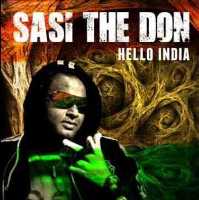 "Hello India is my journey as a reggae artist in India"- Sasi The Don
Malaysian reggae sensation, Sasi the Don recently released his first International debut that features his previous hit singles remixed and rearranged as well as several stomping new songs.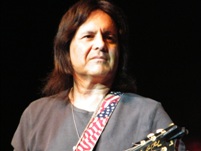 "Playing with Megadeth was a new experience for me." Mike Albert
Mike Albert, the legendary guitarist (ex - Megadeth), front man of the Mike Albert Project which he formed to evolve his playing to showcase his own sound was in Mumbai as part of the World Music band with L. Shenkar. Mike had replaced Megadeth's Chris Poland during the 1985 "Killing Is My Business... And Business Is Good" US tour. His earlier bands were the Frank Zappa produced, Ruben and the Jets and El Chicano, a Latin band.