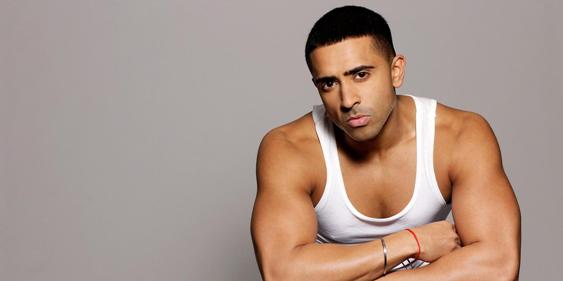 15th November, 2018
Dance with Jay Sean
As UK's first Asian crossover superstar, Jay Sean has tasted chart success with the slick anthem from Rishi Rich's Dance with You. What makes Jay Sean such an exciting musical proposition, is that as a UK born and bred artist, his unique appeal is that he fuses 'desi' rhythms with a credible R&B sensibility to produce a thoroughly authentic sound.
Sean was in Mumbai to promote a brand new single. Verus Ferreira gets the details from the man himself.
We haven't heard a lot from you on the music front in the last few years. What have you been doing since of late?
I have recently launched a new song – called Cherry Papers. It became a hit. Cherry Papers was a nod to the slow sexy rnb sound that my fans first heard on "ride it" and "stay" and "tears in the ocean". I like to switch things up for my fans, one minute making them throws their hands in the air and dance, to making them sit back and chill and get them into their feelings. Cherry Papers are one of those songs which will have u feeling all types of ways. Well some people may not know but my musical roots started with hip hop. I was a rapper, a DJ, a beatboxer, a producer and a singer since the age of 14. I am finally bringing those elements into my new show. So I won't just be singing all my hits over the past 15 years, I am providing a new experience. This is not just a concert. This is a whole new experience where my fans will feel like they are in a private party with me hosting the whole thing! Singing, djing, rapping, it's like you got invited to my own private party, not as a fan, as a friend. Also my upcoming projects consist of a R&B album, 3.This particular album is a marriage of 3 eras of rnb- the 90s, the 2000's to the modern age rnb. All the sounds I grew up on and do so naturally. I'm excited for my fans to hear it piece by piece, song by song.
You have collaborated with Busta Rhymes, Sean Paul and Lil Wayne. Who else would you like tocollaborate with?
There are definitely collaborations coming up which I'm super excited. I am always on the watch of new talents apart from the other talented friends from the music world. Collaboration has always been huge for Jay, and it's something he loves. It's not always about picking a superstar though; it's about two musical forces meeting in the middle to create a little magic. Yeah, I have done a shed load of collabs in my time, mainly because I thought of myself as a global artist, as for the last 15 years I've been touring the world. There is talent everywhere, from all types of places: Antonia, for example, is huge in Romania; and DJ Antoine is massive in Europe. I've collaborated with both. It shouldn't be a case of working with the people that are hot right now; I just love and appreciate music, and you never know what can come when you put two creative minds together.
How has your journey been with Rishi Rich and are you still working with him on any projects?
It always feel amazing to be collaborating with Rishi Rich. We keep doing projects together. We have toured the world three times over with so much excitement, not really knowing what was happening it was a complete world wind experience that took us my storm!
You released a series of 2 mix tapes of Mistress. Can you tell us something about this collection?
This is a passion project for me, it's kind of music I love to listen to and make. The mixtapes is all original production and the songs are brand new. My goal was to create a completem solid body of work for The Mistress. I wanted people to listen to it in its entirely. I'm trying to get back to where people lived with music and let music grow on them and fall in love with whole album.
You collaborated with Sean Paul on "Make My Love Go"; can you tell us something about the collaboration and your first meeting with Paul?
After the success of Do You Remember, we collaborated with Sean Paul have teamed up again for Make My Love Go, released by Sony Music UK. Make My Love Go samples Maxi Priest's Close to you, an old number-one hit of the Jamaican singer in a free-style version. I and Paul have actually been old friends. He's good friend of mine and it's weird because we did that song Do You Remember together a few year ago and it did great for both of us and we just stayed in touch. We went out, we used to hang out together and do shows together in different part of the world.Do your remember, the previous collaboration between the Sean Paul and Jay Sean, was released in November 2009 and reached the tenth position on the Billboard Hot 100 chart in 2010.
You made your career in Britain, but have now moved to the US? What was the reason for this?
At that time no other British artists were really working in the US. It's very easy to just stay in the UK and be famous, and get comfortable with that. But I enjoy pushing myself to see how far I can go. So when I went to America, where no one really knew me, it was perfect because it made me realize how much more work was to be done. It wasn't like it is now, with many more UK singers on US radio. So I had to learn the ropes without any guidance really. America is HUGE market. And covering all that ground was daunting at first to say the least. But it worked out, thankfully. And success in America automatically trickles down to the rest of the world, making all that work totally worth it
Do songs like Dance with you, Stolen, Eyes on You, Ride It, Down, reflect your personal experiences?
These songs are all my hits in the music career. I made a big name for myself in the west. I have always kept my songs super chill, upbeat and of course the popular collaborations. They define me.
Who are your musical inspirations?
My earliest musical influence was the 'Bill & Ted's Bogue journey' soundtrack. I swear, I'll never forget this. I was in the music store and I bought it. Now Micheal Jackson, Prince, Whitney Houston, Stevie Wonder, Jay-Z and more. These people have been doing it for many years. It's insane to be able to be that relevant and that successful in an industry where you have so much choice now.
What changes have you witnessed in the music industry in the last ten years and the way people listen to music?
I grew up listening to many different types of music including R&B soul hip-hop and Indian music, especially from Indian movies. Those songs had such emotional and beautiful melodies some of which I integrate into my music. All of these genres influenced me melodically as well as lyrically and had helped shape the type of artist and songwriter I am today. It is such an honor and a privilege to be seen as a role model to anybody. If there is a kid somewhere out there that has looked up to me and that makes him or her want to pursue their dreams then I am extremely lucky to have positively impacted someone's life. That means a lot to me.
Almost two decades into music, what do you think makes fans still love your music?
The key is a loyal fan base, and social media is a huge part of that. And I treat the music business as a business, because that's what it is; it's completely naïve to think it's anything but that, because you have to understand as an artist that it's not all about you. I can't do music that I only appreciate, as the fans will be all, 'alright mate, I don't know what you're doing now, but I'm not really into it, so…. That's why you have to do it for your fans. So many people forget that, and it's easy to do; as an artist, you want to change this, tweak that, and that's OK, but you have to remember to keep your fans happy, and why they liked you in the first place, so they can come with you on the journey.
In 2009 you got married you were blessed with a daughter a few years later. Has your daughter taken to music?
I love being a father. It really is the best. The unconditional love they give, not knowing or caring what daddy does, as long as daddy loves them, plays with them, makes them laugh, makes them happy- it puts life into perspective. It's so easy to get caught up in this entertainment industry, getting lost in yourself, talking about yourself, concerned with what people think about you, a lot of it is very self-centered. But now that I have the privilege and responsibility of raising 2 children as I just became a father again. In this world, to try to be the best role model I can be, I am no longer living for myself, I am living for my family. Everything I do now is for them. For their future. I am now living for US. I am in such a happy place.