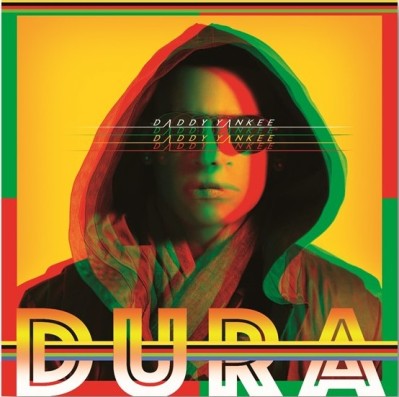 02nd February, 2018
`The King of Reggaetón' Daddy Yankee drops his brand-new Club Banger 'Dura'.
Daddy Yankee, considered the King of Reggaetón and one of the Most Influential Artist in Latin Urban Musicjust dropped his brand new single – the up-beat and infectious club banger Dura.
Daddy Yankee along with Luis Fonsi became one of 2017's most celebrated duo with their chartbusting track "Despacito" which is still trending across the globe. With Dura Daddy returns to the airwaves with this up-tempo track that will take the world to the roots of reggaetón!
Talking about the new track, Daddy Yankee shares, "`Dura' is a fun, feel-good track that embraces old-school reggae sounds but also blends with today's musical influence."
The vibrant and colourful Music Video shot in LA by director and previous collaborator Carlos Perez [Gasolina, Despacito] showcases great visuals, over the top fashion, individualistic dance styles and beautiful, candid personalities. The message evolves and becomes a call-to-action for women to claim their space on the dance floor and within society itself. The video has already hit a phenomenal 56 million views on YouTube!
Daddy Yankee remains one of the most recognized and influential names in urban music and Latin dance. He was named one of the most influential Hispanics in the world by both CNN and Time Magazine. He has sold over 17 million albums and has over 60 million fans combined on his social networks. Daddy Yankee is considered the King of Reggaeton and continues to reign with the recent global success of Despacito, which was named the most streamed song and the most watched video of all time. In Summer 2017 Daddy Yankee was the first-ever Latino artist to reach the #1 spot on Spotify.
Dura is available across all digital services exclusively on Universal Music Group.
Watch the Official Music Video here:
https://www.youtube.com/watch?v=sGIm0-dQd8M