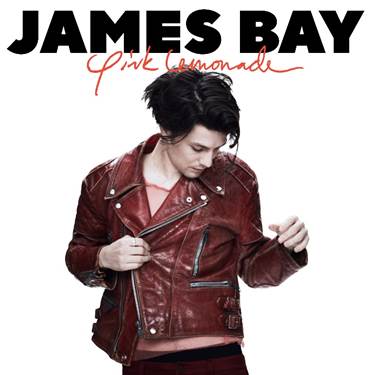 13th March, 2018
James Bay returns with a new album 'Electric Light'
Three-time GRAMMY® Award-nominated and BRIT Award-winning multiplatinum singer-songwriter James Bay will release his anxiously awaited second full-length album, 'Electric Light' on Friday, May 18, 2018 via [Republic Records].
Fans can pre-order 'Electric Light' which will unlock an instant download of critically acclaimed single Wild Love and brand-new track Pink Lemonade. Premiering as Apple Music Beats 1 "World Record" today, Pink Lemonade illuminates another shade of 'Electric Light' showcasing Bay's evolution with a louder sound and transistor guitars.
Aspiring to push his own musical boundaries with 'Electric Light' Bay noted: "If I had to describe my first album visually it would probably be a flame - while this new album is about a real sonic and artistic evolution for me. The feeling of a 100 watt bulb expanding and brightening is what I envisioned. Electric Light came to my mind and I knew it was perfect."
Composed in East London's Baltic Studios, Bay co-wrote and co-produced Electric Light with longtime friend and collaborator Jon Green and brought onboard Paul Epworth [Adele, Florence and The Machine] to add final production elements to the record. Released on February 8th, single Wild Love has already reached 10 million Spotify streams and counting in addition to racking up nearly 3 million views from its official music video co-starring Natalia Dyer of Stranger Things.
Across the globe it has earned widespread critical acclaim from NME, Forbes, Harpers Bazaar, Time, GQ UK, Rolling Stone, People, Clash, Billboard, and more.