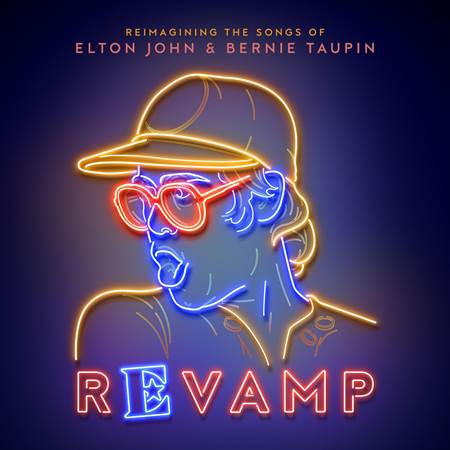 15th April, 2018
Elton John's 'Revamp' out on Virgin EMI
Elton John's eagerly anticipated album 'Revamp' has been released through Virgin EMI. Bringing together a carefully curated selection of the world's biggest and best artists, 'Revamp' sees Elton John and co-writer Bernie Taupin's best loved songs reinterpreted by some of contemporary music's most vital talents.
The album spans a breath-taking array of styles, shining a light on Elton's unparalleled influence across popular music of all genres, ranging from Hip-hop / Soul (Q-Tip, Mary J Blige) to Rock (The Killers, Queens of the Stone Age) to Pop (Miley Cyrus, Lady Gaga, P!nk & Logic).
Before today, two songs from 'Revamp' had been unveiled to a rapturous response from fans and critics alike. 'Don't Go Breaking My Heart' by Q-Tip and Demi Lovato- reinterpreted as a motown esque, hip-hop infused strut- was the first taster of the album. This was swiftly followed by Lady Gaga's powerful take on 'Your Song', unveiled last week to a raft of acclaim for her knockout vocal performance and stripped back, subtle arrangement.
'Revamp' stands as yet another timely reminder of Elton John and Bernie Taupin's influence on the next generation of global stars at a time when their music continues to fill stadiums, sell albums and influence fashion. Elton stands alone as a true great, whose music still garners such admiration from a truly broad range of global stars. The release of 'Revamp' will also be accompanied by a Nashville influenced album 'Restoration', also released today on Universal Music Group Nashville, featuring Elton's songs reinterpreted by the biggest in Country music, including Rosanne Cash, Emmylou Harris, Miley Cyrus and Willie Nelson.