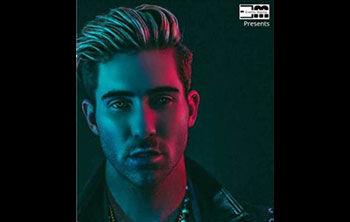 30th August, 2018
You chance to attend Jazz Funk Master classes by Bobby Newberry
Multi-talented singer/songwriter/dancer/choreographer Bobby Newberry who has been breaking into the music scene with his impressive vocal talent, choreography, and dance skills redefining pop music is all set to bring in the international dance format in India by organising his first ever Jazz Funk Master Class in India.

The workshop will be attended by most of the choreographers and professional dancers from all over India along with that there will be a special appearance by Divya Agarwal in Mumbai. Divya Agarwal recently got featured in the hit song BOB Marley by Star Boy LOC and Suyyash Rai.

Bobby Newberry is renowned for his talent innovation and drive in the dance industry He paves the way with his inventive choreography and is in constant demand to teach master classes worldwide, including Europe and Asia. This time he will be showcasing his skills in the metro cities.

NewBerry's motto is to select fresh and unique dancers to whom he can give an opportunity to be part of his upcoming music video and live shows. His choreographic ingenuity continues to fire like an explosive as he continues to challenge himself and his students everywhere.
He will also be doing the photo session with all the students present there.

Newberry's creative genius as a choreographer has already led to an outstanding list of credits spanning live/stage, TV and music videos including the Pussycat Dolls, Eminem, Girlicious, Jessie & the Toyboys, Porcelain Black, Lil' Wayne, Taylor Dayne, Eva Longoria for Bebe, Missy Elliott, Jody Watley, Aaron Kwok and television shows, X Factor, Dancing with the Stars, Conan O'Brien, David Letterman and America's Got Talent.

Newberry has also worked on Pussycat Dolls music video for When I Grow Up, which won Best Dance Video at the 2008 VMAs.
Master class workshop to be held on Saturday 1st September and Sunday 2nd September in Mumbai & Delhi respectively.