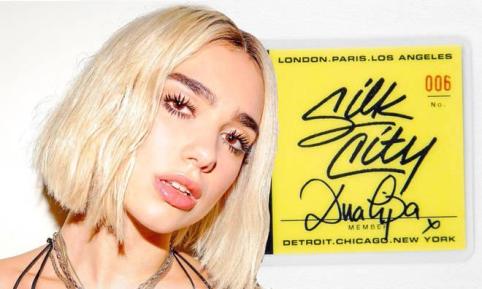 11th September, 2018
Silk City is fourth song from the collaborative effort of Dua Lipa, Diplo and Mark Ronson
Dua Lipa joins Diplo and Mark Ronson on the latest track from their collaborative project Silk City. Released on Columbia Records, Electricity comes accompanied with a Bradley & Pablo-directed video. Set during a sweaty New York City black out, Dua hosts a summer loft party and some guests seem to be stuck in the elevator.
Inspired by piano-laden Chicago house classics, and employing a stunning gospel vocal, the song came to fruition with lyric and melody contributions fromRomy Madley-Croft of The xx, Dua Lipa and Diana Gordon, most renowned for working on Beyonce's Lemonade.
Electricity follows the previous singles Only Can Get Better with vocalist Daniel Merriweather, Feel About You featuring Mapei, and Loud featuringGoldlink and Desiigner.
Diplo, born Wes Pentz, and Ronson named Silk City for the Philadelphia institution where they first met in the early 2000s. Longtime friends, the project is the two multi-platinum, Grammy-winning producers' first official collaboration.
Rolling Stone magazine was quoted as saying. "[On 'Feel About You'] the producers build a towering, multi-tiered groove under Mapei's soulful croon, mingling disco strings with layered electronic beats and marimba-tinged synths.