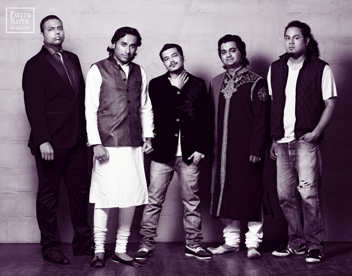 05th December, 2014
Universal Music Group's Indie musicians are making waves in the Indian music scene
It is a proud moment for Indie musicians (non Bollywood) in India as two rising bands have made a mark for themselves by winning the Radio City Freedom Awards. Samved, a Bombay based electronic folk fusion band delicately fuses upbeat electronic dance music with Indian classical music. Samved has won the award for the Best Folk Fusion Artist of the year.
Other bands in the category were Papon, Amit Trivedi, Clinton Cerejo, Ram Sampath and Sona Mahapatra. "Today we feel honored in our journey of music not only because we have won the Radio City Freedom Awards but also because we see our name among the few great musicians of our country that have inspired us throughout our journey. Big thanks to Radio City for acknowledging our hard work and Universal Music for believing in us." - Ritvik Joe (Music Producer for Samved)
The Hindi progressive rock band - Coshish won the award for the Best Rock Band of the Year. Other bands in the category were Junkyard Groove, F-16's, Them Clones and Koniac Net. Their simple songs carry social messages while showcasing their musical dexterity. "We actually don't know what to say. All we ever wanted to do was to make some meaningful music and that's about it! We'd never imagined winning such a prestigious award. We're really grateful to UMG for believing in us and also to our friends and fans, without whom, we'd still be playing 'Raastey' in our jam room!"
Says Devraj Sanyal, Managing Director, Universal Music / EMI Music, South Asia, "I'm beyond thrilled period. I've been saying this for a while and it's gratifying to see that our independent non film musicians finally being recognized in a world where film music still rules the roost. I've always maintained and I repeat " the future's bright...the future's Indie"