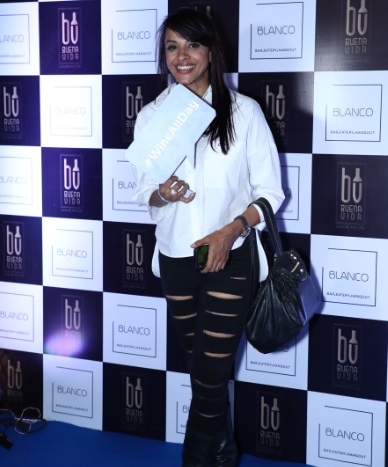 02nd February, 2018
Dino Morea, Shibani Dandekar and Mandana Karimi attend the launch of Blanco, Bandra
After the success of Blanco and Bombay Cocktail Bar in Andheri, Buena Vida Leisure Pvt Ltd launched its second Greek inspired space in the midst of the buzzing streets in Bandra, with a white theme.
The night was attended by Bollywood actor Dino Morea, MTV VJ and actor Shibani Dandekar, RJ Malishka, Actor Bruna Abdullah, singer-song writer Mansi Scott and many more who graced the event.
Continuing the same zest and the inspiration of Blue and White, Blanco launched with the theme of "White Night", drawing its inspiration from the vibrant and artistic spaces of Greece and Spain.
MTV VJ and Actor Shibani Dandekar shares "It's great to be here at the opening night of the Blanco, it has got such an incredible energy and I love the décor and actually Greece is one of the place that I really want to visit so I am so happy that they are bringing in the Greek and Greek food to Bandra. It's an incredible idea, It has got a very fresh vibe and I think it's going to be one of the hot spots in town for sure. I see a lot of us getting together just like on a week night even on a weekend. I am really excited to see how well this place does."
Singer, song writer Mansi Scott shares "I am Glad Blanco has opened up with a nice Mediterranean feel and fact. When I saw the pictures, what got me here was the outside Mediterranean space, it's lovely. I have tried the food, it's very cool and great service. It's fun to be here."