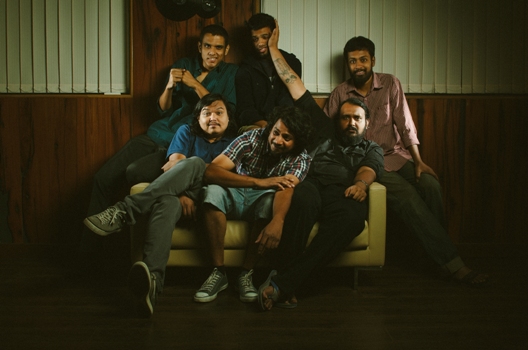 04th October, 2018
Mumbai all set to witness an epic shor - A triple album launch for the first time
Homegrown rock bands, Blakc, Paradigm Shift and Daira have been shaking up the Mumbai rock scene for years and now they are launching their albums for a first of its' kind platform - Epic Shor, ready to bring the roof down on the 6th of October at Juhu's famed venue- Razzberry Rhinocero.
Each of the three bands have built a unique follower base over the years and are certain to set the stage ablaze. Blakc (Mumbai) are the oldest of the three, and are known for their explosive live performances. After a hiatus of 5 years, this hard rock band will be releasing their 3rd album, 'The Consequence Of Feeling'. Paradigm Shift has a cinematic, big-band sound with a blend of distortion and Karnatic violins and vocals. This progressive band with deep but powerful lyrics will be releasing Sammukh, their 2nd album after 3 years. Daira, the youngest of the lot, is the quintessential rock band with witty and charismatic vocals. They are phenomenally tight and will have the crowd fully grooving to their 3rd album, 'Itni Jurrat?!'
Blakc guitarist, Anish Menon said, "Rock and rock bands are dying. With Epic Shor we wanted to bring the best onto one stage and hence decided to launch three albums together. This is our attempt at bringing new and old fans together at the legendary Razz to celebrate rock, because rock will live as long as the bands do!'
The show has been conceptualized and executed by the band members themselves, hence it's certain to leave the audiences spellbound by the end of the evening. The show is free and the music fresh, as it kick-starts to a gorgeous sunset overlooking Juhu Beach. So head on over to Razzberry Rhinoceros on the 6th of October at 430pm for the biggest album launch this season!
Details:
Venue: Razzberry Rhinoceros
Time: 4.30 pm onwards
Date: October 6th 2018
Entry: Free