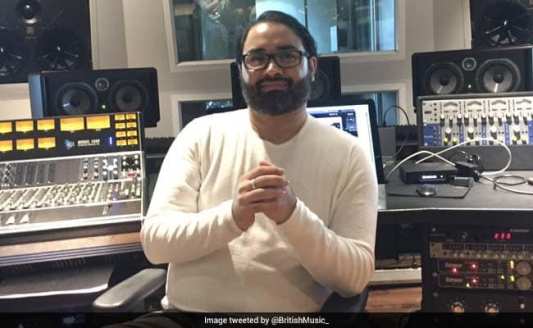 07th February, 2019
Prashant Mistry's 'Symbol' Nominated for the 'Best Immersive Music Album' at the 61st Grammy Awards
Music's biggest Night – The Grammy Awards returns for its 61st edition. The ceremony celebrates artists all the world for their contribution to the field of music. Musicianseagerly await the Grammy Awards as it brings together the best of talent.
A special mention goes to the Indian origin musician, Prashant Mistry whose album 'Symbol' has been nominated in the category of 'Best Immersive Music Album' at the 61st Grammy Awards.
Prashant Mistry is a multi-instrumentalist, DJ and producer, he originated Engine-Earz, A bass music collective from Reading in 2009. Engine Earz was described as a 'Massive Attack for the next generation', and have a huge fan base. Prashant has dedicated the album 'Symbol' to the deceased father of the band's percussionist, Kabir. Symbol was released in 2011 making Prashant one of the only Indian-origin musicians to make a name for himself in electronic music abroad, his band Engine-Earz Experiment draws inspiration from India.
Commenting on being nominated at the 61st Grammy Awards, Prashant Mistry said "It's an incredible honour to have my album nominated for a Grammy, and to see Jorja Smith who i engineer for nominated for Best New Artist... in fact there is no feeling quite like it! As a musician starting out you dream of things like this, you then spend your whole life learning and studying, trying to perfect your craft. This album 'Symbol" is especially important for me as its a call for empathy in times when powers seek to drive us apart."