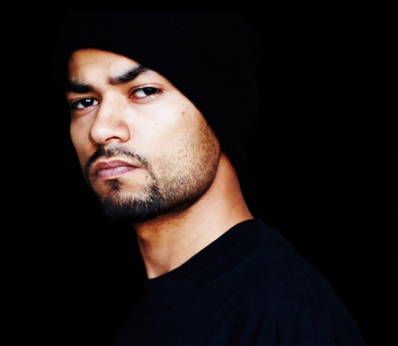 18th January, 2014
Bohemia tops the video charts on YouTube
With over 20 million video views on YouTube, Bohemia, the King of Punjabi rap has broken yet another record by becoming one of the biggest YouTube Stars in India. Powered by the largest YouTube Multi Channel Network - Nirvana Digital – Bohemia's channel is available on your PC, mobile phone, gaming console and tablet.
"It's always great to work with artists who understand the power of Digital Platforms and are open to experiment with them. Bohemia has a huge fan base and the music he creates has made him one of the fastest growing and most viewed artists on YouTube in India", said Pinakin Thakkar, Director, Nirvana Digital who manages Bohemia's YouTube channel.
"Nirvana Digital has helped me connect directly with my fans around the world. Because of that, I am able to focus on my creativity and worry less about other things. I know that my music is available to my fans on the biggest platforms like YouTube and iTunes in the best quality possible," said Bohemia.
Nirvana Digital provides a platform to established and budding artists for distribution and monetization of music & video content, also facilitating music video recordings in a professional live-studio setting in Mumbai. Nirvana Digital uploads these videos on their YouTube MCN that serves over 250 million minutes of video a month and helps the artist earn revenues from video views, in effect, helping create YouTube Stars. Nirvana Digital can also identify videos that are owned by the artists but uploaded by someone else, monetize them and help the artist earn revenue from those views as well. As an added bonus, Nirvana Digital also distributes this music to leading audio platforms such as Apple iTunes.
"Digital distribution of music has begun to contribute significantly to an artist's overall revenue, with demand for online as well as mobile content growing. We pave the way for musicians and music content owners to create and distribute their music, as well as earn revenues from it, without depending on external labels." added Pinakin.
Bohemia is known for his independent debut album, Vich Pardesan De, released in 2002. He instantly hit the top 10 list on BBC Radio One. He then moved on the sign multi-record deals with Universal Music Group Private Limited India and gained immense popularity in the Desi Hip-Hop genre and Desi-rap. Since then he's been a chartbuster and the rest is history.
Nirvana Digital is one of the largest YouTube Multi Channel Networks in India and has served over 2.5 billion minutes of video in the year 2013. It enables content owners from the Indian sub-continent to monetize their video content so that they can start earning revenues immediately without incurring the expense of setting up and managing the infrastructure and team required to edit/upload/transcode/market/promote/monitor their content. Nirvana Digital directs traffic from its existing network of over 200 million minutes that are served each month to new videos for increased views and revenue. Nirvana Digital also distributes content to other leading platforms such as Apple iTunes, Amazon VOD, HULU and more.
Click here to watch the videos of Bohemia: http://www.youtube.com/Bohemia