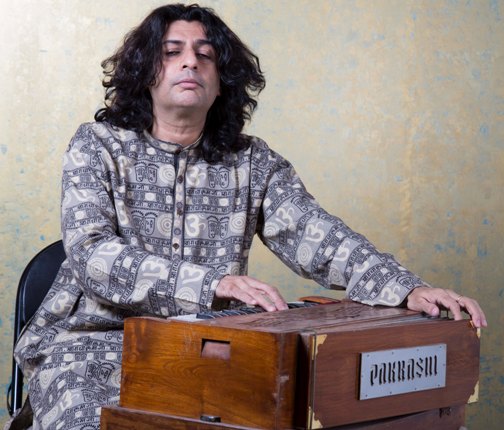 17th July, 2017
Sweet Beats – a platform for establishing new talent from India.
Sweet Beats Productions is India's first ever music startup with the vision of creating, promoting, and establishing new talent from India as global brands. Also, identifying the outstanding and brilliant folk talent from the interiors of rural India who are living in abject poverty. The company aims to bring them into the mainstream and provide them with a permanent livelihood through their art and music, and help them live a life of dignity and self-preservation.
The company wants to establish Indian classical and folk melody as a new global music genre, thereby creating a new avenue to promote budding Indian talent, and bringing India on the World Map of Music, Art, and Culture.
The brainchild of Somesh Mathur, a visionary who pursued his calling, Mathuris a crusader in the new generation for Hindustani, Bollywood, World Music, Urdu Poetry, Sufi Kalaam, Dohas, Shlokas, and English Poetry with more over 30 years of experience in the industry.
With an initial seed capital of USD 1 Million, the company has already achieved a self-sustenance in revenue generation, within 7 months of inception, and a monthly profit from the 10th month onwards. With a celebrated advisory panel of members from the fields of finance, VC funds, consultancy, IT, and Bollywood, and also Jazz Guru Dinshah Sanjana (VP East West Studios, Hollywood, CA) associated with the company's American Holding, Sweet Beats India has a stellar team of artists and Corporate Gurus responsible for the company's enviable early success. With two bases of operations in US and India, Sweet Beats India was valued at USD 1 Million upon inception; and is currently valued at USD 3 Million after just 1 year of operations.
The company now hopes to upscale its operations to the next level and is in the process of shortlisting potential investors for the stage 2 seed capital investment to invest in more artists, content creation, and its dissemination, and to spread its wings on a global level. With an eye to establish the 'Make in India' vision, Sweet Beats aims to facilitate Indian Classical and Folk music with global music production of the highest calibre, as the new global music genre and simultaneously collaborate with top American artists to make this endeavour feasible and legitimate thereby putting India and Indian artists on the world map of global culture, music and poetry.