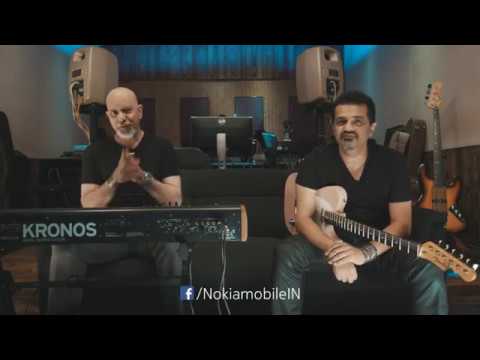 11th September, 2017
The Ultimate Nokia Tune Mashup with Ehsaan–Loy is finally out
Nokia Tune Mashup began on 21st June 2017, which also happened to be World Music Day, with an intrigue post. It was followed by the whacky brand videos.
Since the iconic tune, enjoys such phenomenal brand equity, HMD Global decided to make it relevant to gen-millennial and announce Nokia's much-awaited comeback in the smartphone market, by giving users a chance to unite and recreate the Nokia tune.
From musical instruments to stationery which one can find on their table, anything was allowed. Once the instruments were decided, all they had to do was record an entry and post in on Facebook using #NokiaTuneMashup and tag Nokia's Facebook page. The best versions would then stand a chance to be a part of the Ultimate NokiaTune Mash-up, produced by Ehsaan and Loy.
Along the course of the campaign, the brand received entries from musicians such as Shirley Setia, Darshan Raval, DJ Chetas and Aditi Singh Sharma. Even the Olympic medalist P V Sindhu gave it a go! A video by Ehsaan and Loy encouraged users to send in their entries.
A few of these shortlisted entries have already made their way to the teaser released by Ehsaan and Loy. With just a little longer left for the release of the Ultimate Nokia Tune Mashup the excitement is running high at the brand's end.
To watch the video click on the link below:
https://www.youtube.com/watch?v=vE_Wt5g53EE&feature=youtu.be