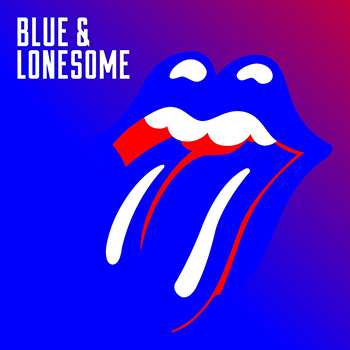 Blue and Lonesome – The Rolling Stone – Polydor (Import)
Rolling Forever, that's what The Rolling Stones are doing. Awards, citations, wide publicity and a million fans worldwide, coupled with criticism rolled over the immense career of the rival group to the Beatles, the Stones still prove they are unbeatable. The Stones began to roll early in 1962, and even today they are a band to look up to.
The band surprised the world with "Blue and Lonesome", in December 2016 bringing out an album of cover versions of 12 blues songs recorded mostly in the mid- to late-'50s by legendary figures (Howlin' Wolf, Little Walter, Jimmy Reed, Magic Sam) and lesser-known talents (Eddie Taylor, Little Johnny Taylor, Lightnin' Slim). The album, recorded over three days in December 2015 at British Grove Studios, has earned the Stones their best reviews in decades.
The Stones' first studio album since 2005's "A Bigger Bang", (its first album in 11 years) is well accepted by fans who don't mind the cover versions. The title of the album is from the Little Walter song. The band Jagger, Richards, Watts, Wood, bassist Darryl Jones and keyboardists Chuck Leavell and Matt Clifford, return to their origins, now with far greater authority and skill.
You have Howlin' Wolf's 1966 "Commit a Crime" and Magic Sam's defining version of "All of Your Love". The Stones also touch up well Jimmy Reed's 1957 lament "Little Rain". You have pure out and out blues and soul in Little Johnny Taylor's "Everybody Knows About My Good Thing." Other highlights include the guitar frenzy rhythm in the Little Walter "I Gotta Go". The slow and steady pitch of Jimmy Reed penned Little Rain is impressive. Little Rain is a lovely slow piece penned by Jimmy Reed, while the album closes with two Willie Nixon covers Just Like I treat You and I can't Quit you Baby.

Fans would like this album as it brings the band in a new light, the roots that began the success story of the Rolling Stones.
CD Courtesy: Universal Music India.
Rating: ****
Reviewed By Verus Ferreira